23rd Nov 2020
Seasonal Ranger November Update
November created a change in the weather for the Rangers than the previous months, however this did not stop them from completing an abundance of tasks throughout the month. 7 patrols the Rangers accumulated 10 bags of litter, 3 firepits were dug over and 58 visitors were interacted with to encourage SOAC and Leave No Trace regulations to be followed, even throughout the darker and colder months from the 1/11/20 to 23/11/20. This has shown a decrease of litter than October as well as a decrease in firepits, showing the positive progress within the Glen and Ben. Also within November we introduced Mountain Safety during our Ben Nevis Patrols, where instead of encouraging litter picking on the summit -though still important- we educated people on the weather, enquiring if they had checked the forecast before their arrival, speaking to them about the snow line and answering any of their queries.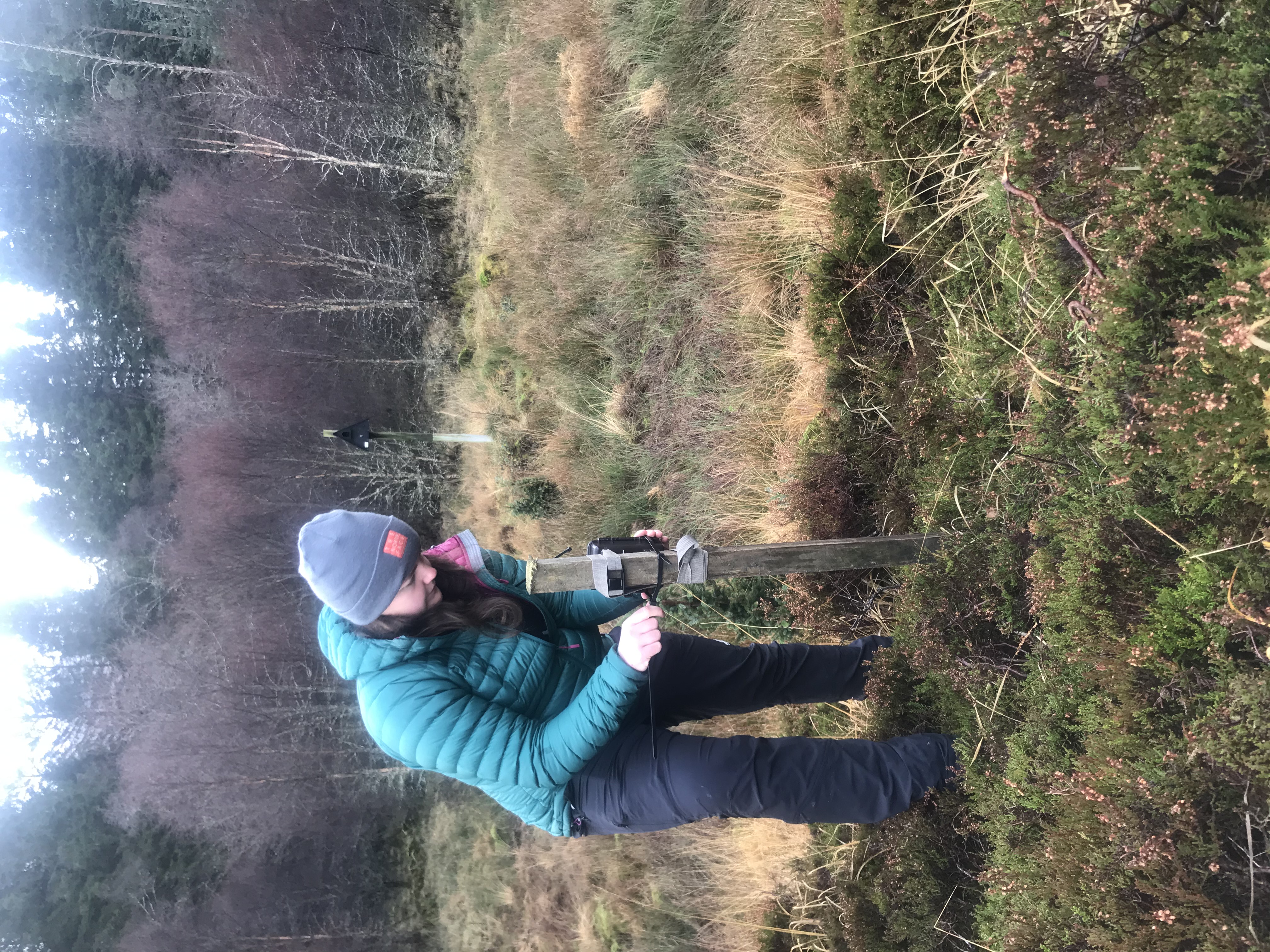 The start of the month led in with high winds and a lot of rain which gave the Rangers a busy day of removing fallen trees from the All Ability Riverside Path, Glen Nevis. These trees were first spotted while collecting People Counters to download and review their data located in busy tourist hotspots across the Glen, a new job that the Rangers took on this month. Results shown there was an obvious change in the amount of people from March until November with less during the high lockdown period (March-July) and a large influx towards August/September when the regulations were being relaxed. This data will then be used for future reports on Visitor Management as well as for future funding and improvements to the areas.
Friends of Nevis held two work party days in Glen Nevis and on Ben Nevis, the first party took three Friends of Nevis Volunteers, Two Rangers and Rory Stewart (Nevis Landscape Partnership Volunteer Co-Ordinator) along the Achintee to Heart Attack Hill section of the Ben Path emptying the cross drains and improving drainage. A huge well done to all involved on this very stormy volunteer day! The second event was held in mid-November and took volunteers on a large litter pick covering the Glen as well as a clearing up of the Curling Ponds, a successful twenty volunteers gave up their Sunday mornings to collect over 20 Bags of Litter from the Curling Ponds, Braveheart Car Park, Lower Falls and Steall Falls.
Owl box checks were undertaken throughout the month, in and around Leanachan Forest this went down a 'hoot' as there were two barn owls discovered as well as feathers, pellets and mice to show the boxes were in fact in use by other owls which overall is a great success for the area! Another conservation task the Rangers completed included collecting in the Camera Traps mentioned in the October update to watch through the recordings, unfortunately this time there was no sightings other than a lone mouse. Lastly, a WeBs Sunday saw two Rangers taking the e-bikes out on an off road adventure around Loch Arkaig to undertake some bird watching, our findings were then uploaded onto the appropriate webpage, birds such as Cormorant, Goldeneye, Mallard and Dippers were found on the day.
The Rangers had another day of outdoor education with nineteen students from Banavie Primary School. The Rangers worked side by side with three instructors from Outward Bound, Loch Eil to deliver a Wildlife workshop. All four Rangers took part in this day, taking their own groups to complete activities such as Nature Art, Bracken Bashing, Owl Pellets, Name the Plant and discussions about subjects the students had learnt in school and were able to put into practice. Not to forget the firepit and hot chocolate mid-day supplied by Outward Bound, overall a very successful day even though we experienced some of Fort Williams finest rain showers.
Land Management tasks were also completed throughout November which included path maintenance and drain clearing along the Allt a Mhuillin to CIC Hut path, this took two days and even allowed for the Rangers to witness the first snow of 2020 with the fantastic, dramatic backdrop of the North Face of Ben Nevis, also allowing for some snowmen building and snow ball fights during a well-earned break. Another day was spent relaying the All Ability Path gravel after the flooding event which happened back in September, this allowed the path to be easier to use, however this is an ongoing project and is yet to be completed.
Even though the Rangers completed all these tasks on top of the normal weekly patrols they still had time to complete extra activities as well including a Tree Seed Collection workshop at Loch Arkaig, Planning Woodland Trust future surveys which will carry on from the work starting this month placing Camera Traps in Loch Arkaig to capture Feral Pig movements, as well as Navigation Training led by one of the Rangers, Rob. This took place around Torlundy and allowed the Rangers to brush up on map skills and compass work using bearings and GPS, during quite dreich weather. As well as thanking the National Heritage Lottery Fund for their generosity on Thursday 19th November with a photograph alongside the Rangers new e-bikes! Thank you again from the NLP Rangers!