Be part of the solution........
Toileting outdoors in the Nevis Area
You might think that the occasional alfresco poo is ok, but it takes twelve months to biodegrade and with 160,000 people climbing Ben Nevis each year, and even more visiting Glen Nevis it could create a smelly and unhygenic problem.
Human waste carries all sorts of parasites, diseases and bacteria like E.coli and salmonella which cause gut infections. It can contaminate crops, infect livestock and ultimately end up in the rivers.
Key steps you can take to be part of the solution:
Go before you leave your accommodation or use the local facilities if you can.
Buy a Go Anywhere Waste Kit Bag and learn how to use it. They are widely and inexpensively available in outdoor shops and online. This will let you pack out your waste in a hygenic manner and leave absolutely no trace. They're very easy and clean to use and this is the most responsible thing to do if you can't use a proper toilet. Keep some in the car or your bag for emergencies.
Pack out all toilet paper, wipes, and sanitary products.
We don't advise burying faeces on Ben Nevis or in Glen Nevis as they are highly popular visitor areas and there may be a risk of digging up someone else's deposit! Far better to pack it out with the rest of your rubbish.
Lets talk bananas .......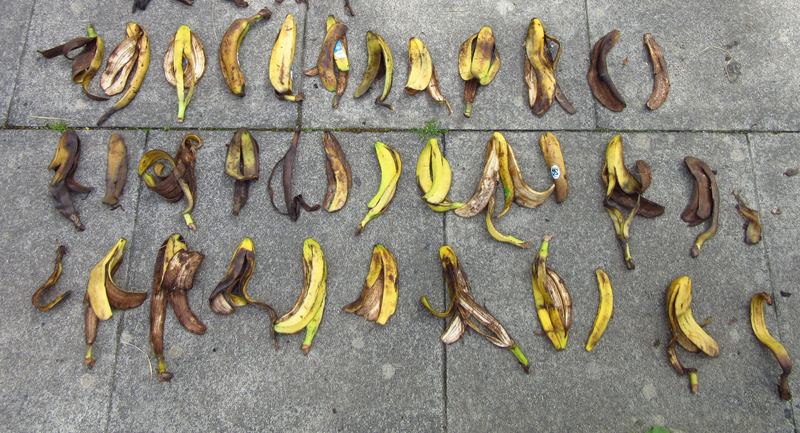 Please help to keep Ben Nevis and Glen Nevis clean by taking all your litter home. This includes banana skins, orange peel, apple cores and any other food waste items. There is a misapprehension that these items will naturally biodegrade and do no harm to the ecosystem. This is not true.
Banana peels can take up to two years to decompose when out in the open, even longer higher up the mountain. Multiply that by 160,000 people climbing Ben Nevis annually and even if only a ¼ of the people throw their peels away that is a lot of litter lying around on our mountains! Leave no trace and pack it out please.
Banana peels not only create an eyesore but also encourage wild animals to eat what they may see as discarded food. This can lead them to change their habits.
Much of Ben Nevis lies within a Site of Special Scientific Interest. The eventual decomposition of this waste can change the nutrient balance in the soils which may have an adverse affect on the fragile montain habitats.
Tips for reducing accidental waste:
Prepare your food in advance and remove as much packaging as possible at home.
Use reusable water bottles, camel backs, flasks and food containers rather than single use water bottles or packaged products.
Be part of the solution and always pack out all your waste.
Wild camping and camp fires
Wild camping when done responsibly and with due regard to landowners, the local communities, other users and the environment poses few problems.
Wild camping is lightweight, done in small numbers and only for two or three nights in any one place.
Access rights only apply if done responsibly and the Scottish Outdoor Access Code does not apply to overnighting in vehicles.
Things to consider when planning your trip:
If you are in a group of more than 4 people, have large amounts of equipment and supplies, it may be more appropriate for you to book into a campsite for your trip.
Please consider our local community and land managers by not camping in enclosed fields of crops or farm animals and by keeping well away from buildings, roads or historic structures.
Please do not light fires in Glen Nevis. In Sites of Special Scientific Interest (SSSI) which covers much of upper Glen Nevis, further restrictions apply regarding the lighting of camp fires. Wildfires represent a real concern especially during periods of dry hot weather. If you need to cook please use a stove.
Please pack out all rubbish and human waste. If you are not prepared to do this then a campsite with facilities may be a better option for your trip.
Abandoning camping equipment is fly tipping which is illegal and carries fines from £200 to £20,000 or the offender can receive 6 months in prison (up to 5 years if hazardous waste is dumped).
Please be aware that whilst you might visit a place only occasionally and feel that you are causing no harm, the land manager and the environment has to cope with the cumulative effects of many people. Acting with awareness and common sense underpins responsible behaviour.
Read the Scottish Outdoor Access Code here.
Watch our Ledge Route film by Zeemon Erdhardt. Dave from Lochaber Guides leads a trip up Ben Nevis and combines it with a litter pick at the summit. Thanks guys, much appreciated!
Watch Ledge Route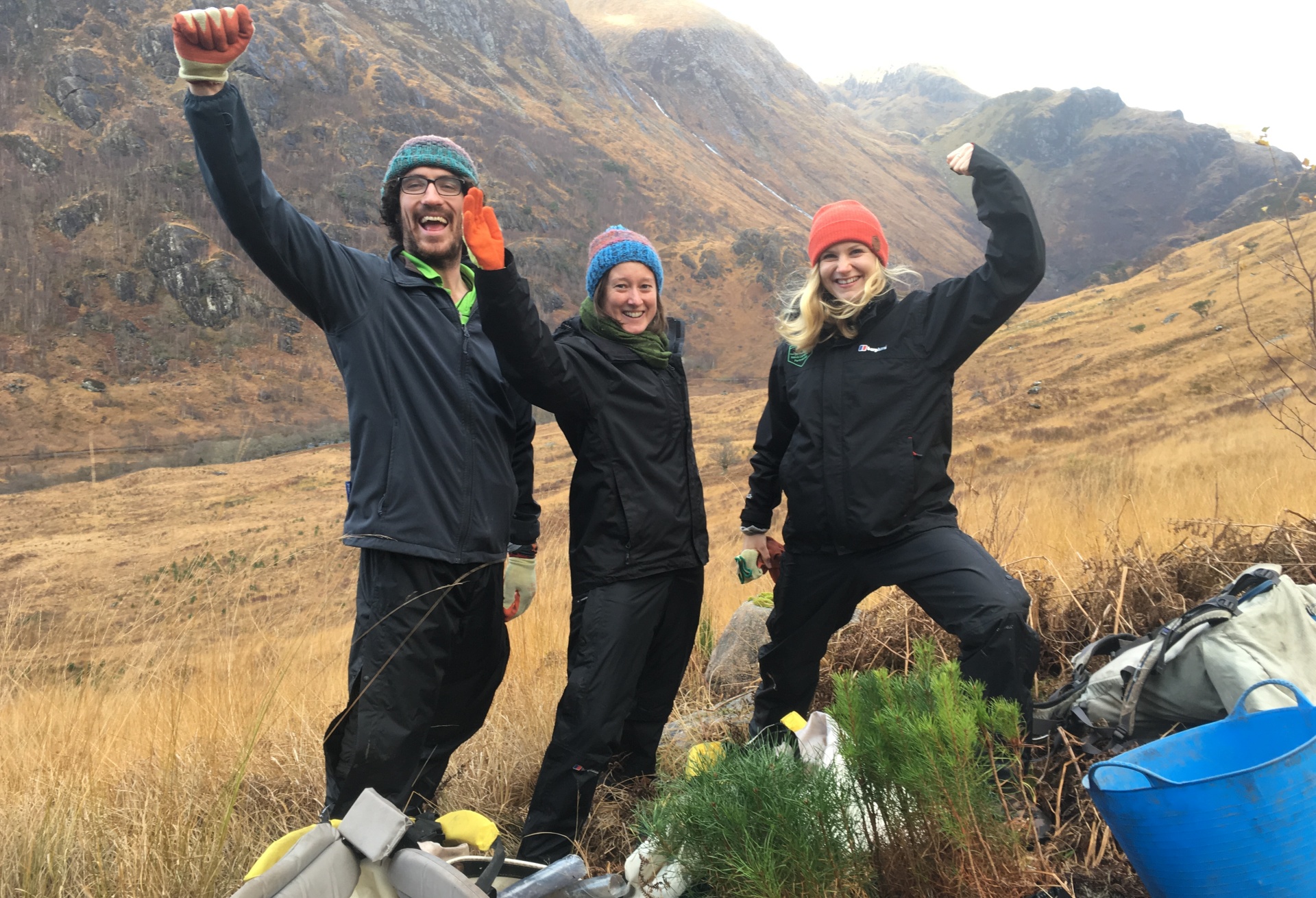 Want to help out?
If you are visiting for a few days you may want to get involved in caring for the Nevis area. Volunteering is a great way to meet new people and spend time in the outdoors. Check out our volunteer pages for upcoming events.
Volunteer