A collaboration between the Nevis Landscape Partnership, RTA, and Bidwell's is helping to expand woodland cover in upper Glen Nevis as part of a HLF funded series of conservation projects.
The Caledonian pinewood feature of the SSSi designated site is in currently "unfavourable" condition and work has been ongoing to collect local seed and root stock from Scots pine and aspen trees to provide seedlings for habitat regeneration.
This is a small step towards creating a seed source protected by several small deer fenced exclosures, and it is hoped that it may form the basis for larger woodland habitat regeneration over the coming three years.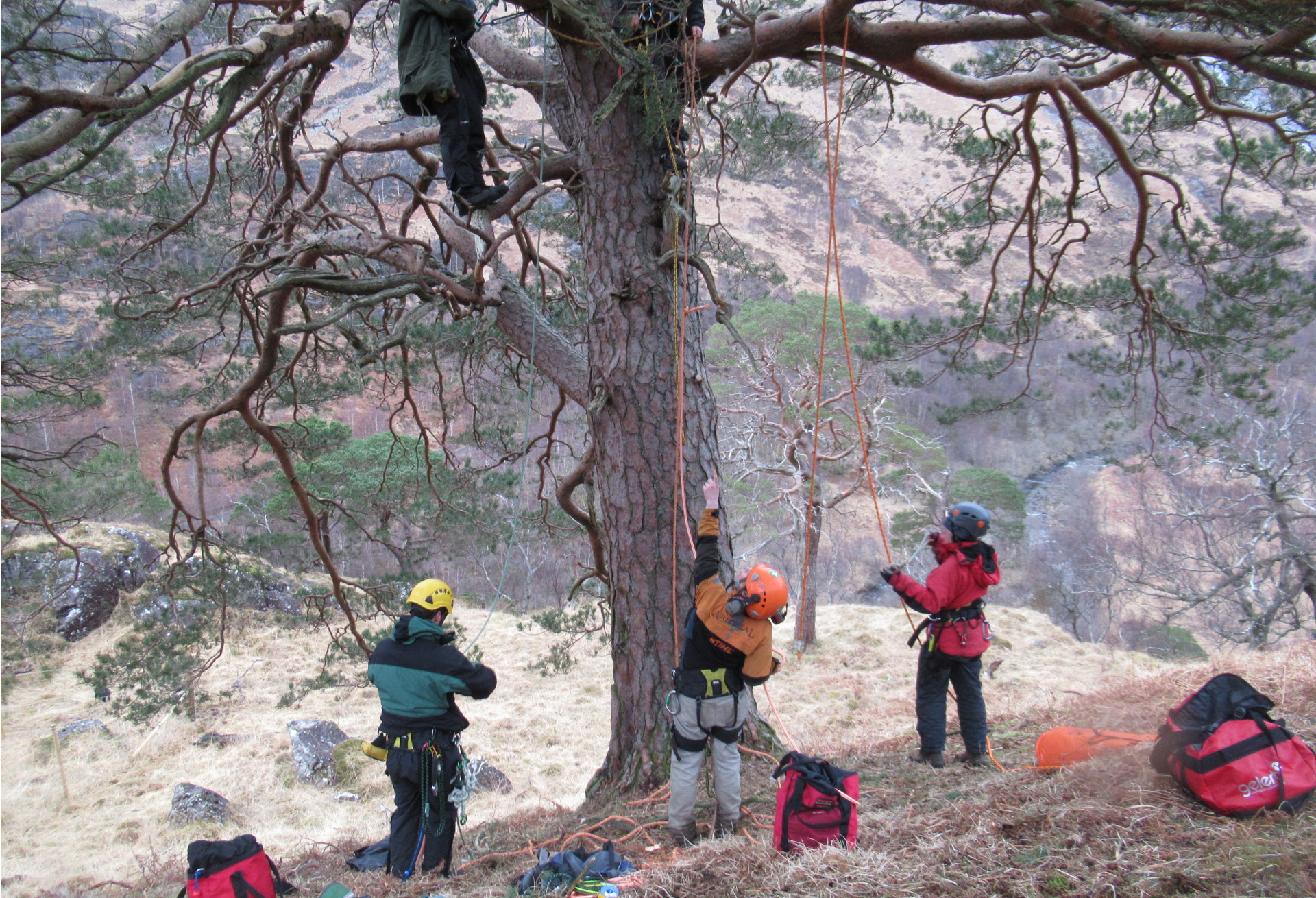 We have been working hard to establish locally collected seedlings to plant out in the Glen in an attempt to restart a natural regeneration process that has been unfortunately lacking for many years.
Lewis Pate, Conservation Officer for the project
It is a very exciting project and could form the start of a much larger regeneration scheme, linking in with an existing RTA- led, larger broadleaved scheme around the Polldubh area. The idea is to create continuous forest cover from the lower glen plantations and natural broadleaved woodlands, into the upper glen and onto John Muir Trust ground at the gorge.
If we can expand the scheme during the course of the project, then Glen Nevis might look very different in years to come with higher biodiversity value and a more robust and connected woodland habitats.
Scots pine once formed 1.5m ha of diverse, species-rich habitat in Scotland and we now have fragmented remnants covering less than 1% of the original area. Help us make a change!
Donate now