28th Feb 2019
North Face Survey Book Launch
The North Face Survey project which ran for one week in August from 2014 to 2016 has been newly documented in print in the form of a new book 'The Noth Face Survey – Discovering the hidden side of Ben Nevis' and was officially launched on Friday 22 of February.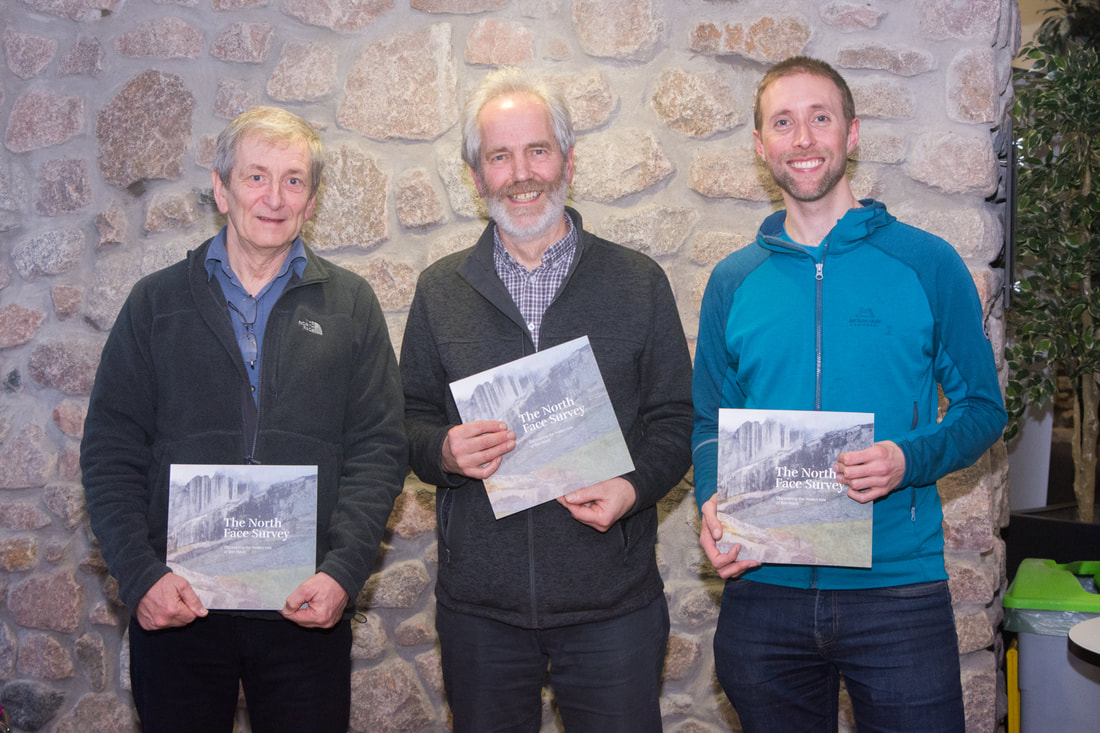 Both the survey and the book are a great representation of the diversity of mountain cuture so it was fitting that the launch was held during the Fort William Mountain Festival. The new publication details how the project came together, the botanical and geological findings over the three years of the survey, and how climbers, botanists, and geologists came together to take on such an incredible project.

The book launch was a successful event which included a talk from project designer Cathy Mayne, a screening of the film 'Ben Nevis: The Hidden Side' which was made about the survey in 2014, and a discussion with botanist Ian Strachan, geologist Noel Williams, and professional climber Dave Anderson about the findings and logistics of the project. There were over 30 people in attendance at the event held at West Highland College UHI.
The book was a popular item on the Nevis Landscape Partnership stall in the exhibition centre over the weekend of the Mountain Festival which was also a great success. The Ben Nevis Film project this year included 6 short films which were made by Dave and Claire MacLeod of Rare Breed Productions and premiered over three nights of the Mountain Festival.