25th Sep 2023
August Ranger Update – Some TLC for Ben Nevis
Well, I'll start things off by saying that for the NLP rangers, August has very much been the month of Ben Nevis. We have collected 29 bags of litter, cleared 8 new fire pits, seen almost 4500 visitors, and engaged with 130 members of the public; pointing them in the right direction and giving advice and info on the Ben and the Glen. The poor Ben was due some TLC after a busy first half of the season and we have been working hard to make sure it's looking its best.
Robbie headed up with the John Muir Trust and helped to bring down yet another 45kg of rubbish collected from the summit plateau. We have also been working hard on our regular Lower Ben patrols to clear as much rubbish as possible from both on and off the path, including the removal of an entire helicopter transport bag, which was pretty brutal on the knees!

Above: Rubbish bought down from the Ben Summit including gym weight and a brick, in one day. It really is amazing what you find up there!
Volunteering & Engagement
We have also been out assisting with volunteer path workdays on Ben Nevis with the John Muir Trust and Friends of Nevis. These were both done in some pretty "Scottish" weather but despite this, good progress was made and the majority of the cross drains on the lower portion of the Ben have now been cleared. We would all like to say a massive thank you to the volunteers that have helped us and JMT this August; you have made a huge difference and we couldn't make nearly as much progress on the Ben without your help!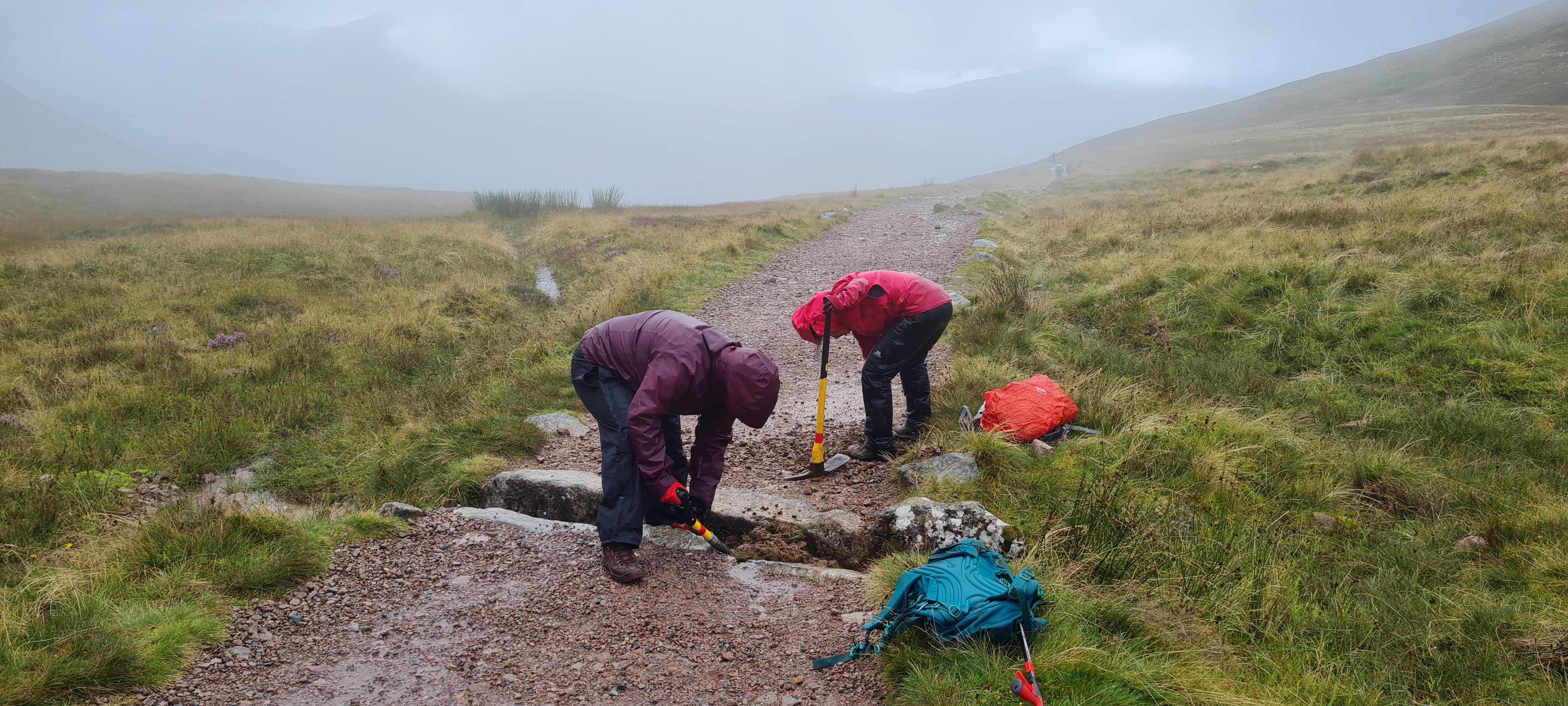 In early August we also had the pleasure of taking art students from Dartington College on two navigation focussed guided walks. Alongside NLP Manager, Rory, we helped the students learn more about the wildlife and plants of the area as well as discussing what it's like living and working in remote places and how to do this safely. It was fascinating to listen and learn from the students and discover how they interpret what they see and hear from an artist's perspective.
Conservation & Wildlife
As in previous months we continued to set the moth trap most mornings finding lots of interesting and beautiful moths. The highlight moth for me was this beautiful Herald moth which was a new species for our trap. It has some really stunning bright patterns on the wings and is an unusual shape in comparison to many other moths.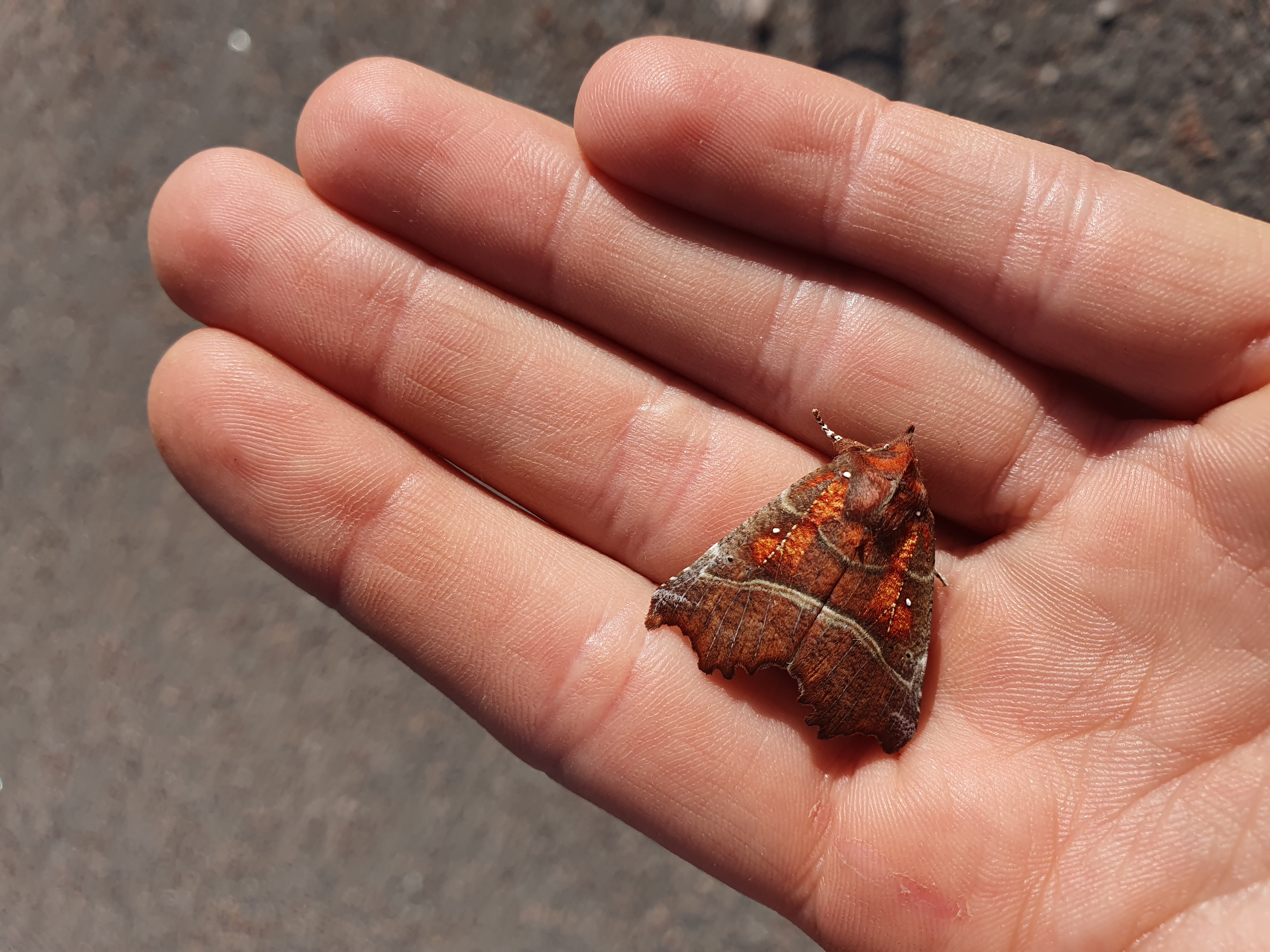 We were also able to join John Muir Trust once again in helping with a dragonfly survey. After the rare Northern Emerald finding earlier in the season, the John Muir Trust were keen to undertake more surveys to see what we could find. This was once again a brilliant day out with lots of wet feet, falling in bogs and poorly coordinated net use! Although we didn't find anything quite as rare as the Northern Emerald this time it was still interesting to see how the variety of species had changed with the months. While our first survey earlier in the season we found almost exclusively Four Spotted Chaser, this later season survey showed almost exclusively Black Darters and Common Hawkers.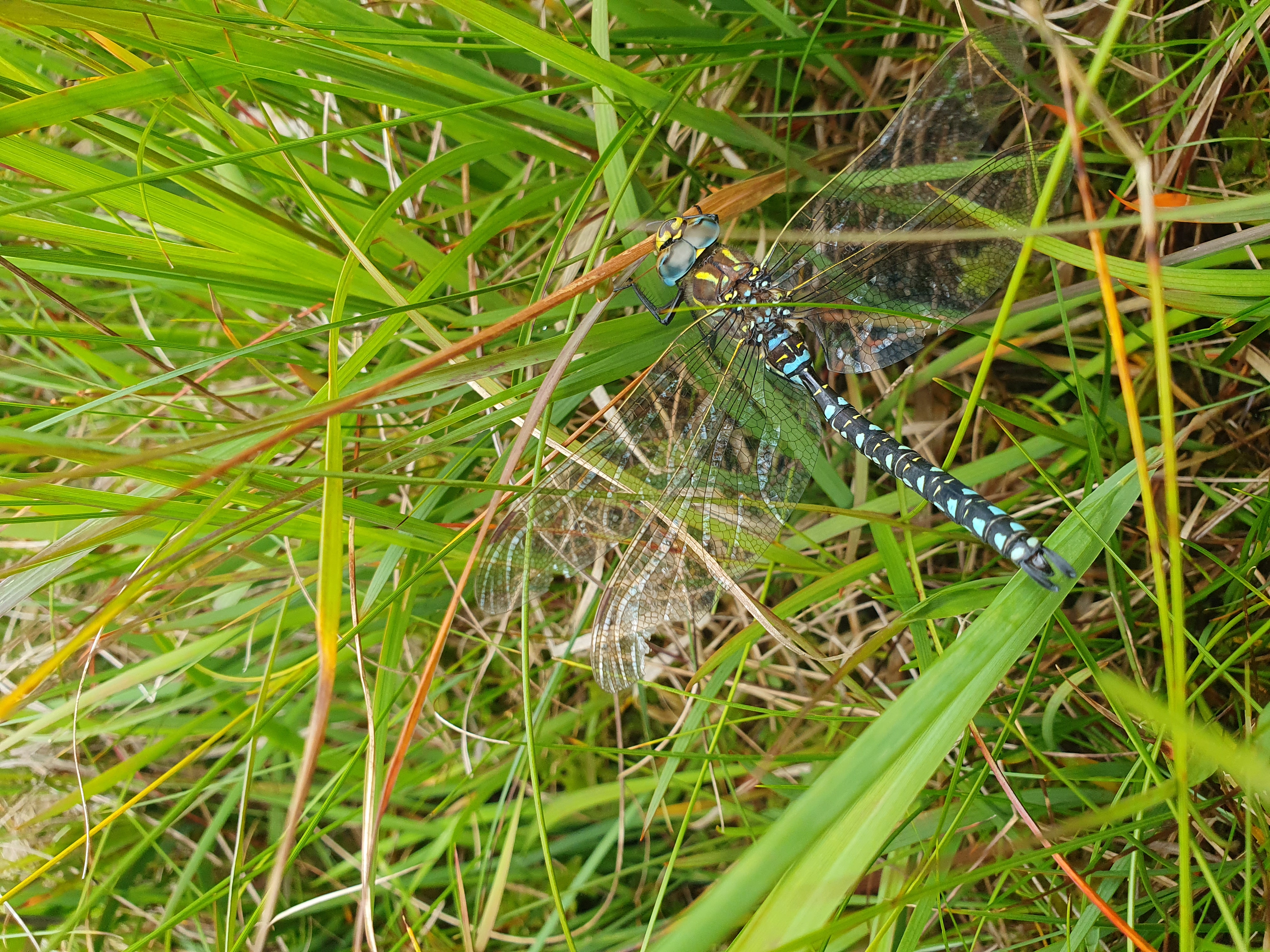 One thing which I found particularly interesting was learning to complete herbivore impact surveys. We headed out with the John Muir Trust Ranger and Conservation Officer and assisted them in completing some herbivore impact quadrats. This basically involves closely examining the heather for evidence of herbivore nibble marks. It might sound boring to some, but actually it's quite interesting once you get your eye in. I also provided my colleagues with some added entertainment due to being slightly too small to reach the middle of the quadrat without some novel teamwork techniques!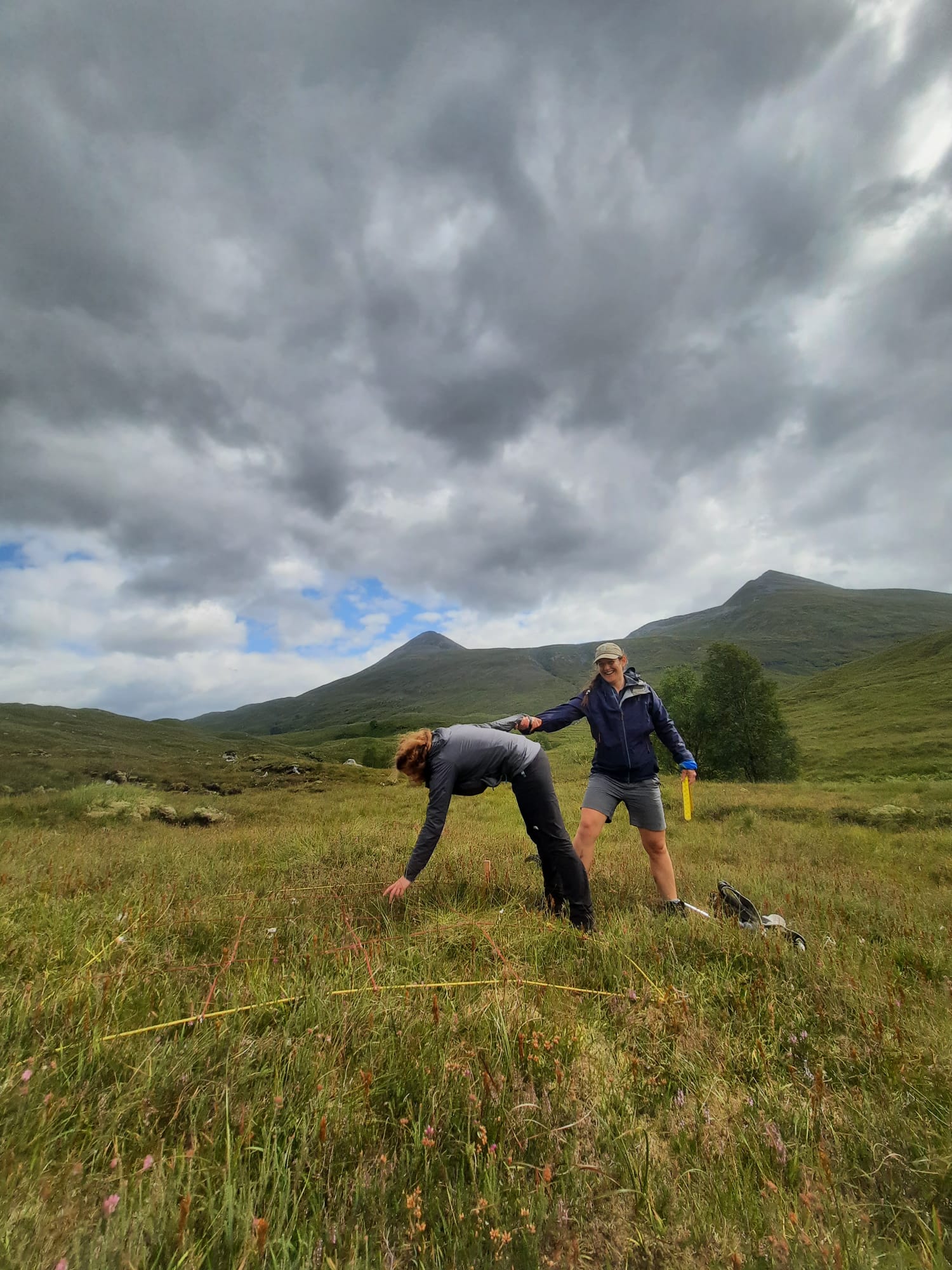 Our Ranger Team project is supported by NatureScot, through the Better Places Fund.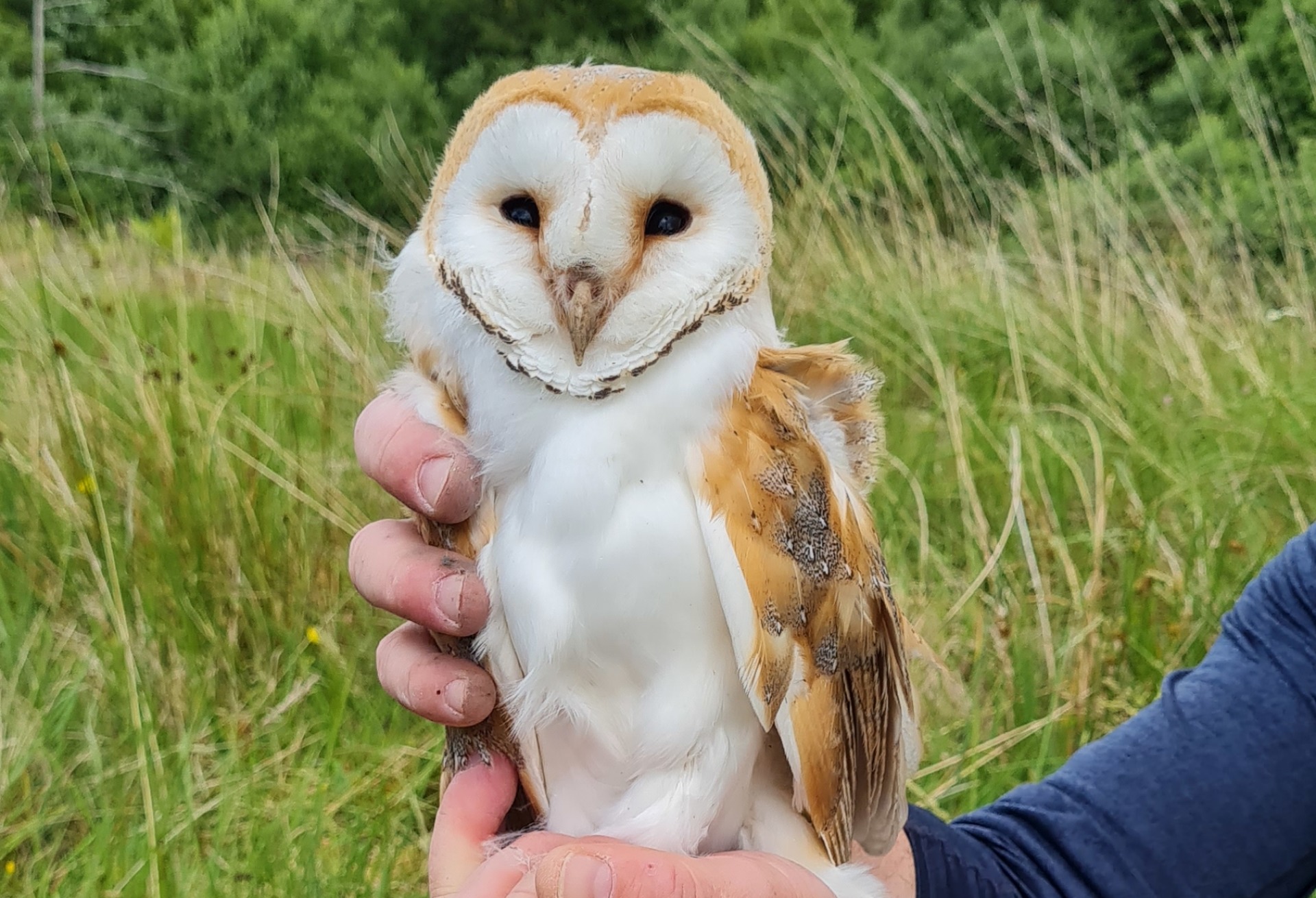 Support Us!
Every donation goes a long way to helping the Glen and the Ben thrive for all.
Donate here