10th Jul 2023
June Ranger Update – Patrols Aplenty and Wildlife Success
Now a month into their new roles, it's time for an update from our brilliant seasonal ranger team!
They have been out and about, keeping busy with patrols, litter picks, volunteer days, and discovering rare dragonflies! Read on to find out more…
Patrols & Rubbish
Over the month of June, the team completed 36 patrols on foot and collected 31 bags of rubbish from around Glen Nevis. They have also found and cleared 25 new fire pits – a worryingly high number in the high heat and fire warnings we've been having. They have clocked over 3000 visitors across 9 of our main sites, and engaged with 44 individuals who wanted to know more about the area and responsible access.
A lot of the litter collected has unfortunately been from abandoned campsites around the Glen and up at Steall. They have recovered tents and sleeping bags which have been donated, cleared away hazardous fishing wire and hooks, discovered a tree that had been chopped down with an axe, and a lot of rotting food!
With such high visitor numbers and our wonderful biodiversity and wildlife, it's incredibly important to camp responsibly and follow the Scottish Outdoor Access Code. If you spot our ranger team out up the Glen, feel free to chat to them about how you can help and Leave No Trace.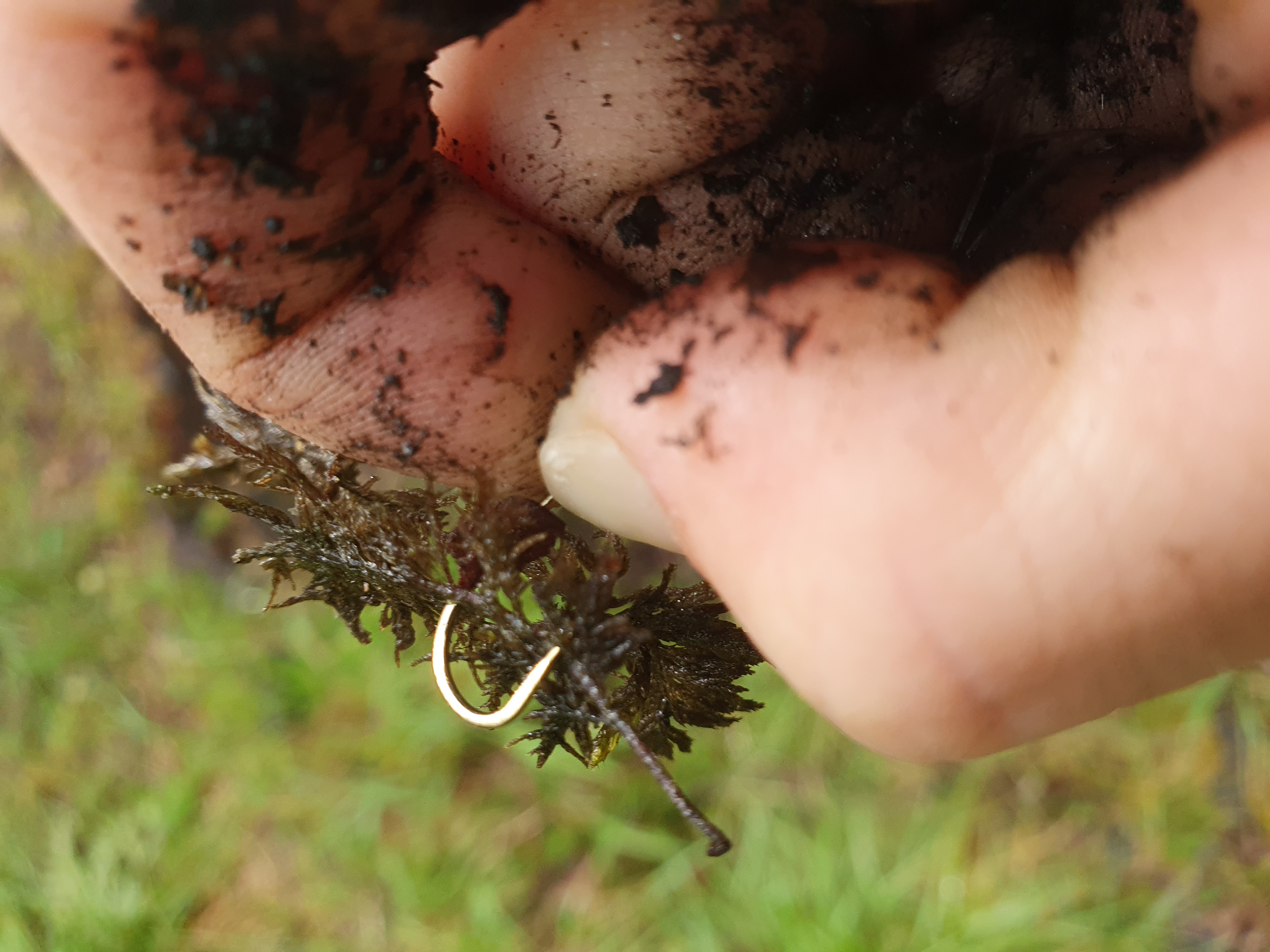 Partnerships
The team has also spent a lot of time working closely with partner organisations this month. Alongside the team from the John Muir Trust, we've cleared a vital section of path up at Steall Gorge which was covered after a landslide from heavy rainfall.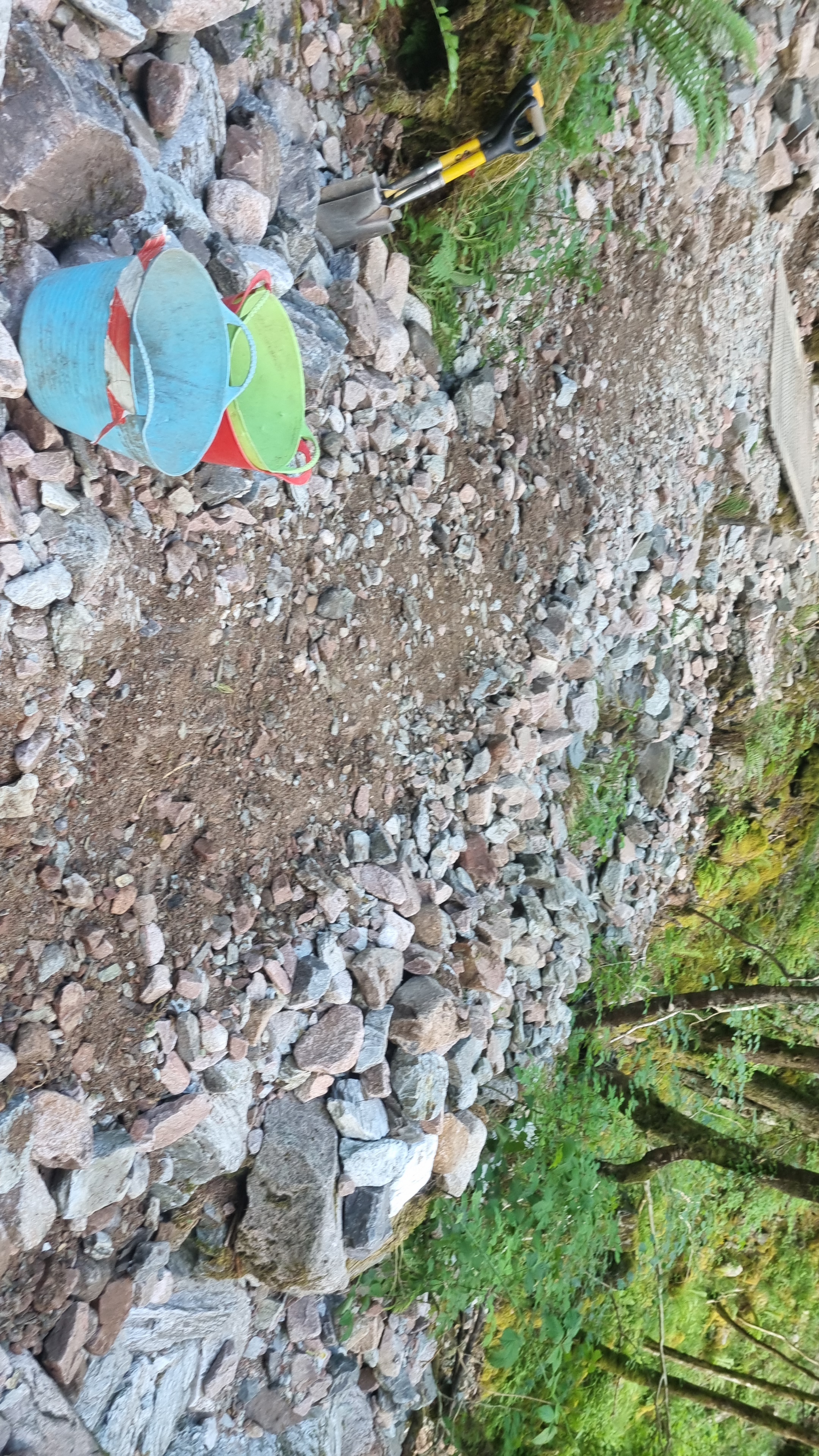 The team have also been helping to complete visitor surveys with the Trust in some key locations, to help understand what attracts visitors to these places, what can be improved, and what barriers might be preventing others from accessing them. On one particularly sweltering day, Robbie accompanied the Trust's Junior Ranger group to the summit of the Ben on their last day of the program before handing over to next year's students.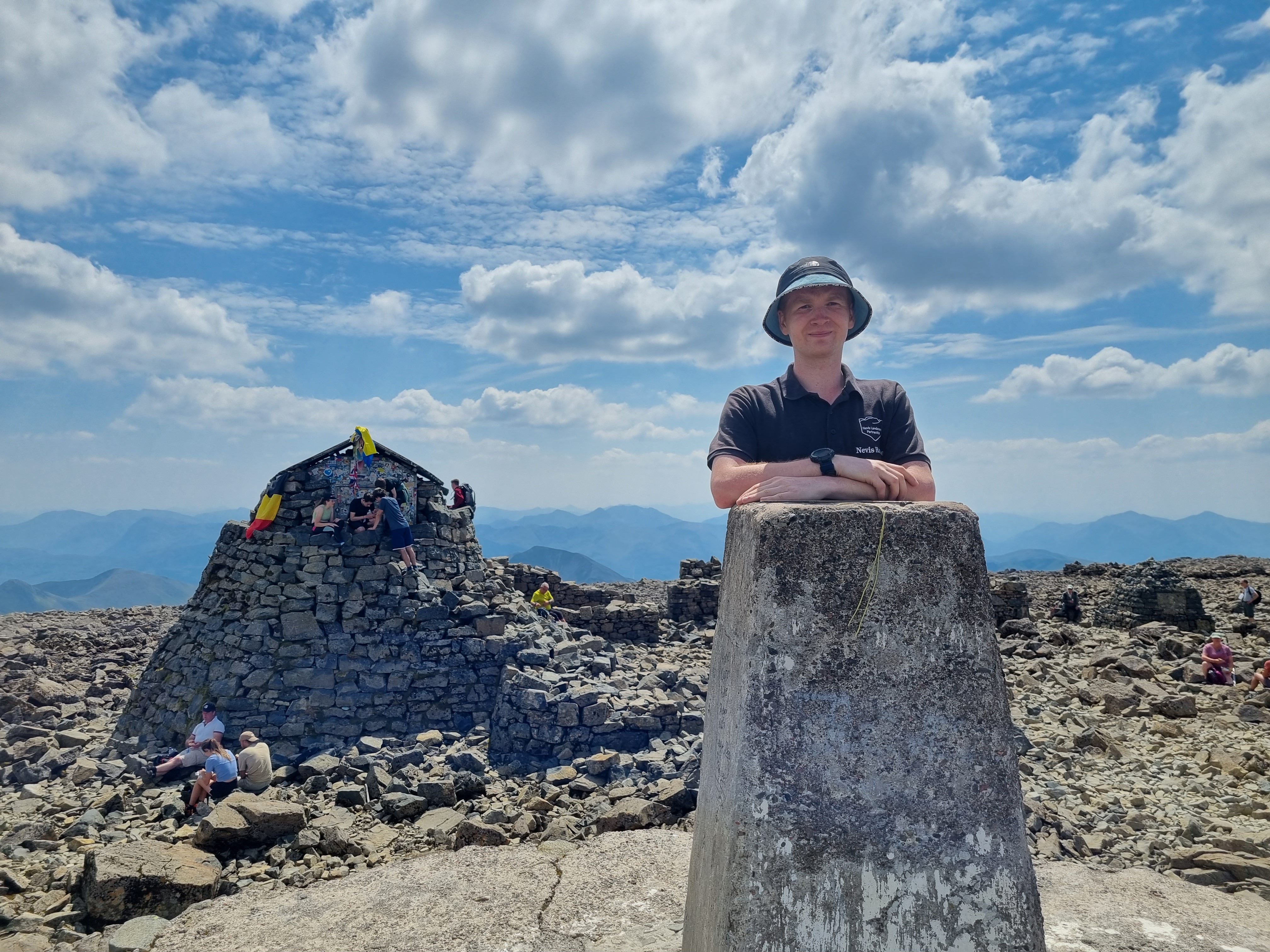 The team have also worked with Jahama Highland Estate's ranger Angus to replace the wire on the bridges between Roaring Mill and the Ben Nevis Visitor Centre – they're now back to being slip-free in rainy weather!
Conservation
The team have been involved with some exciting conservation projects this month too. They've been getting stuck in with some moth trapping, regularly catching some interesting and exciting species such as the huge Poplar Hawk moth and the adorably fuzzy Drinker!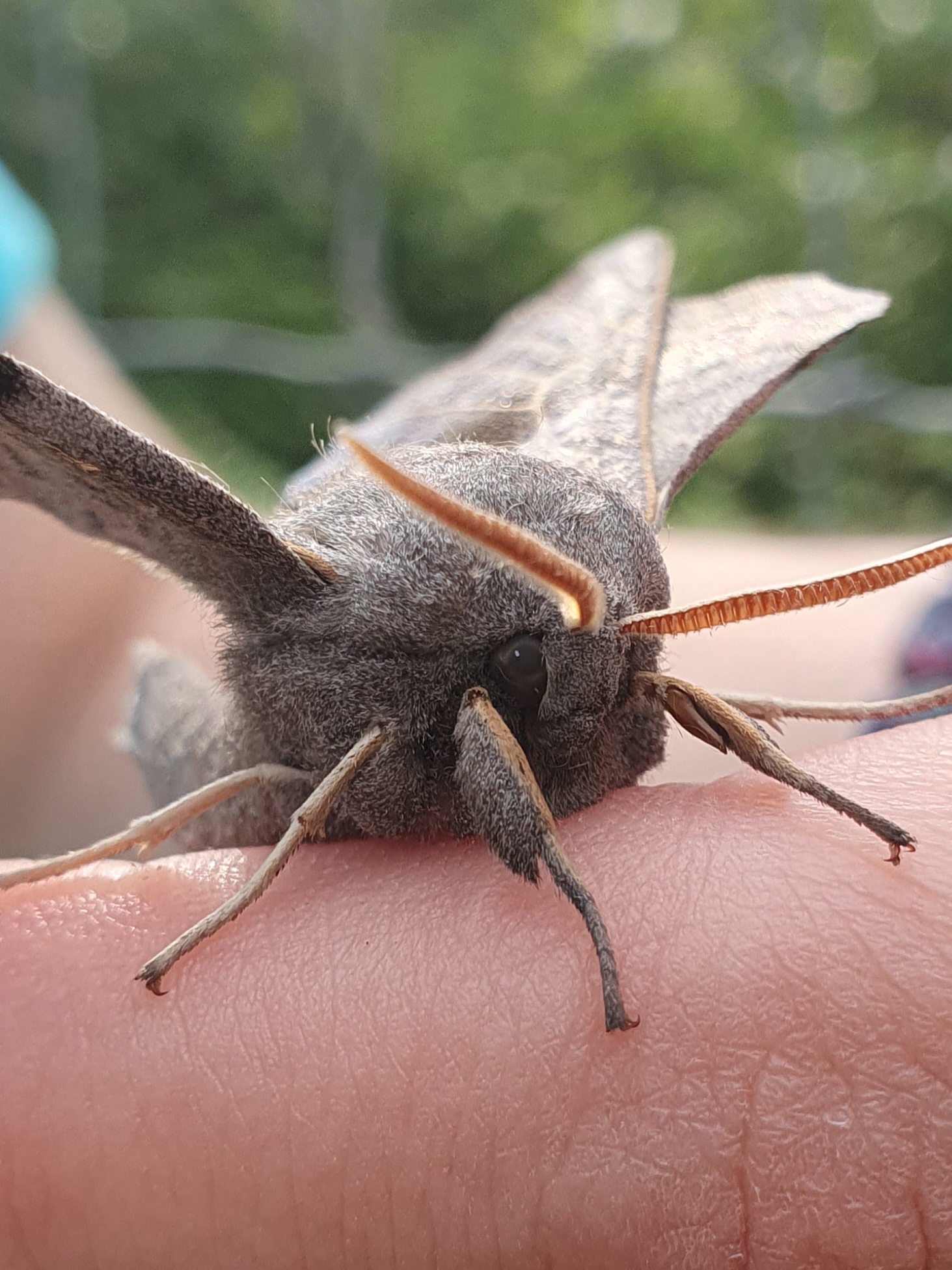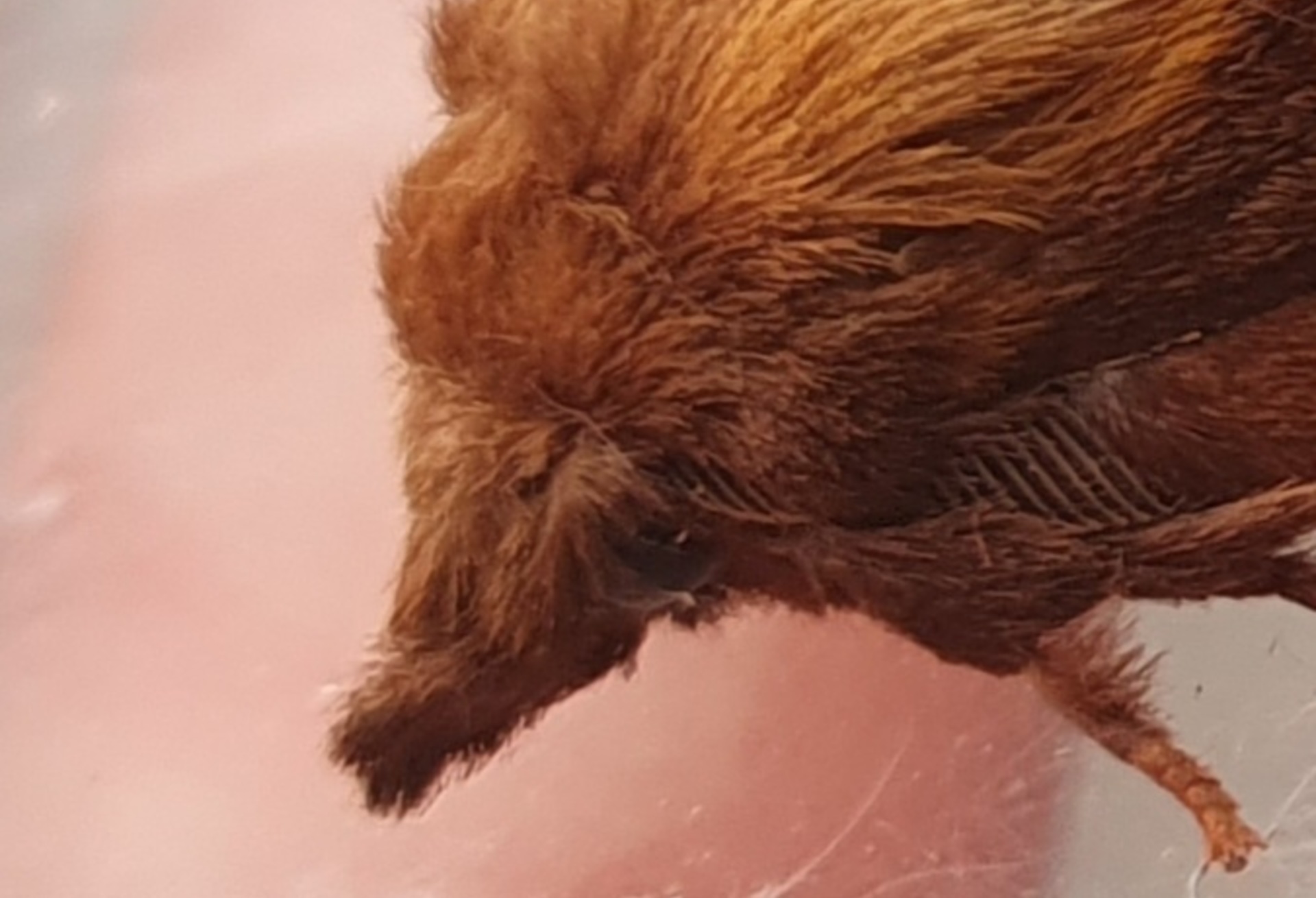 They have also come along on our annual Barn Owl breeding monitoring checks. We have found close to 40 chicks so far this year which is a huge success. This helps to inform whether the owls are being affected by things like habitat loss and food security.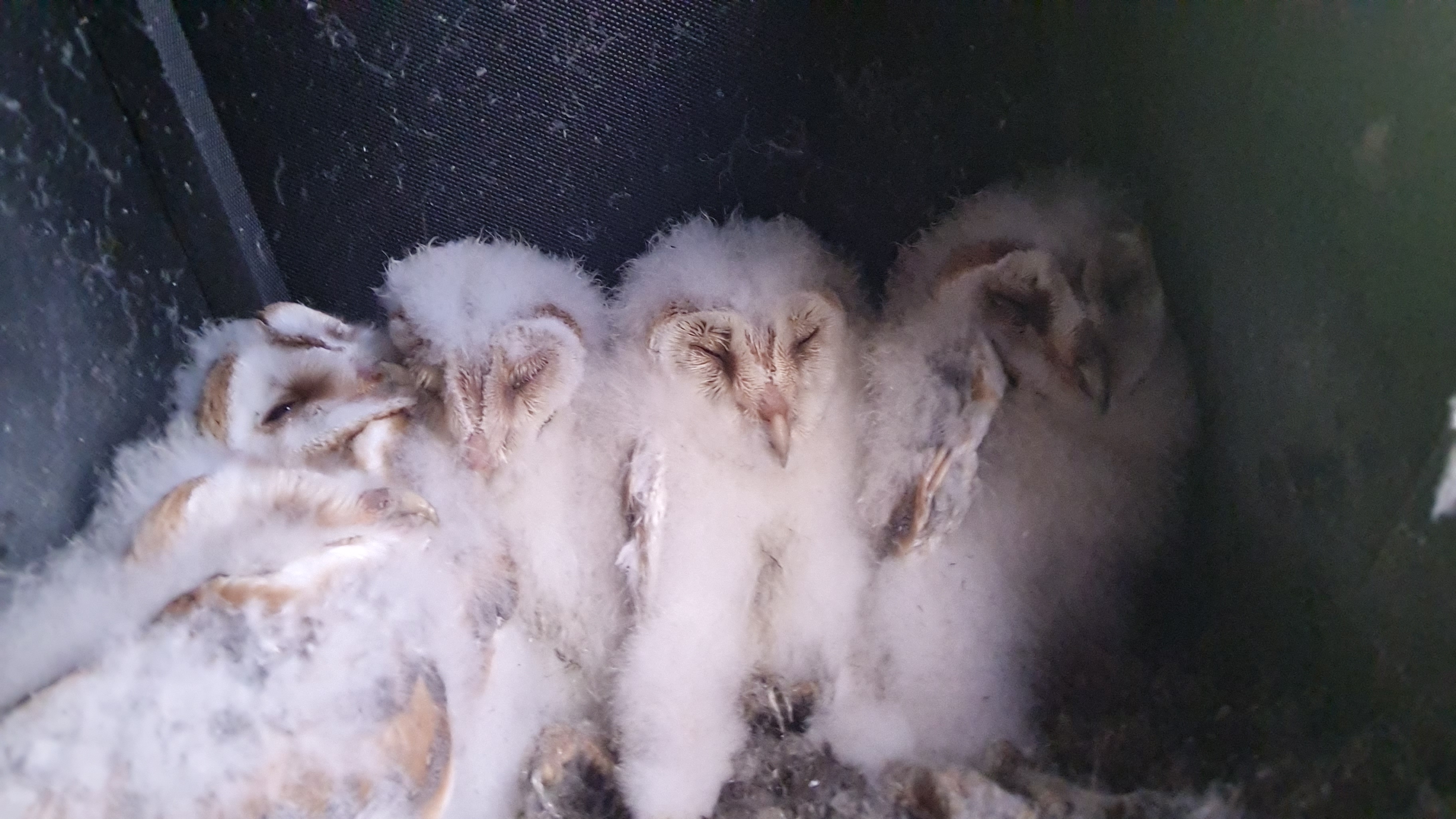 Again, they've teamed up with the John Muir Trust and completed a butterfly survey up the Glen where they found an exciting variety of species!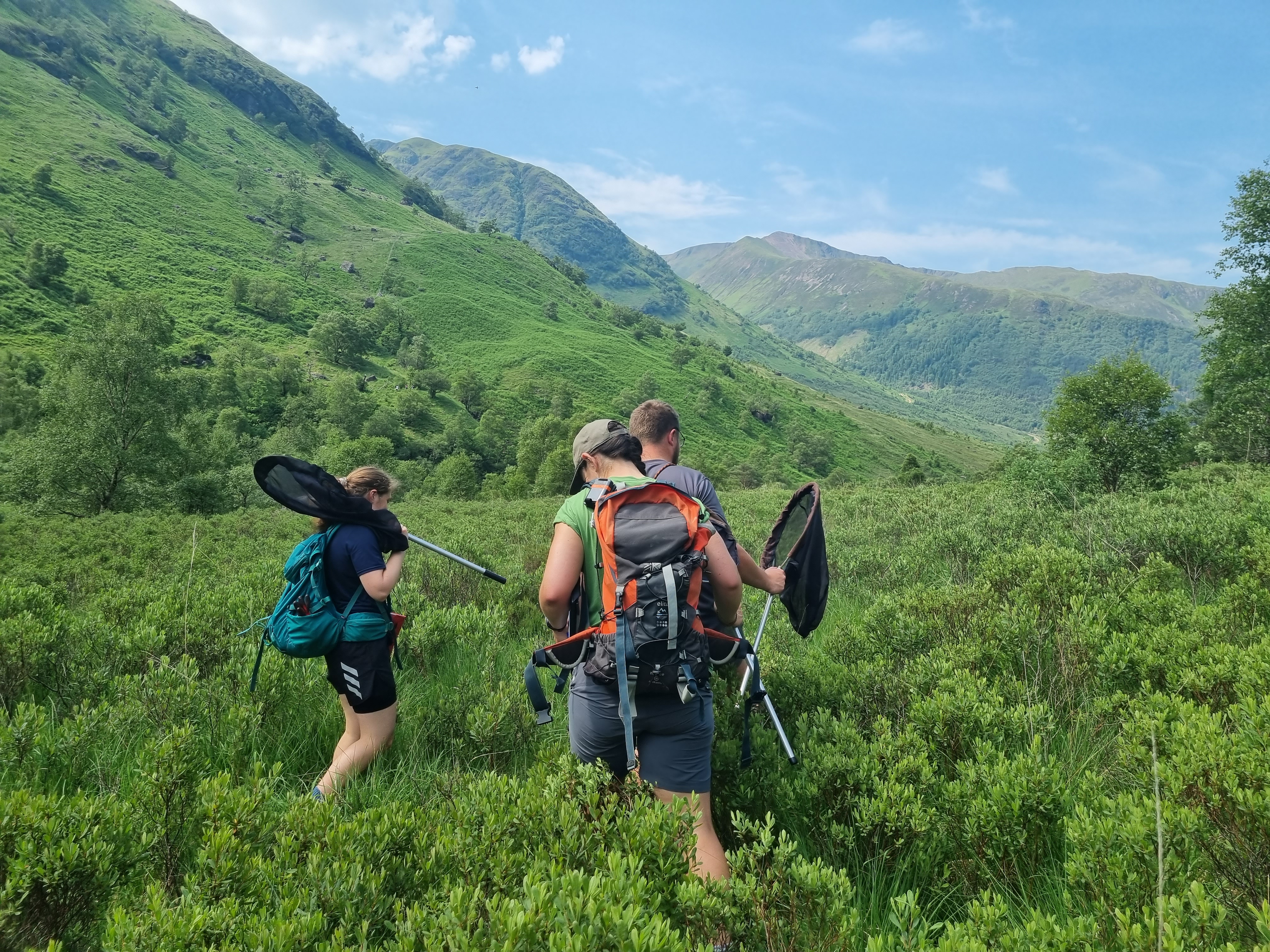 On top of that, the two teams were very pleased to report that they spotted a red list species – a Northern Emerald Dragonfly out at the John Muir Trust peatland restoration site! This is demonstrative of the successful restoration of the habitat and is clearly attracting the right kind of critters.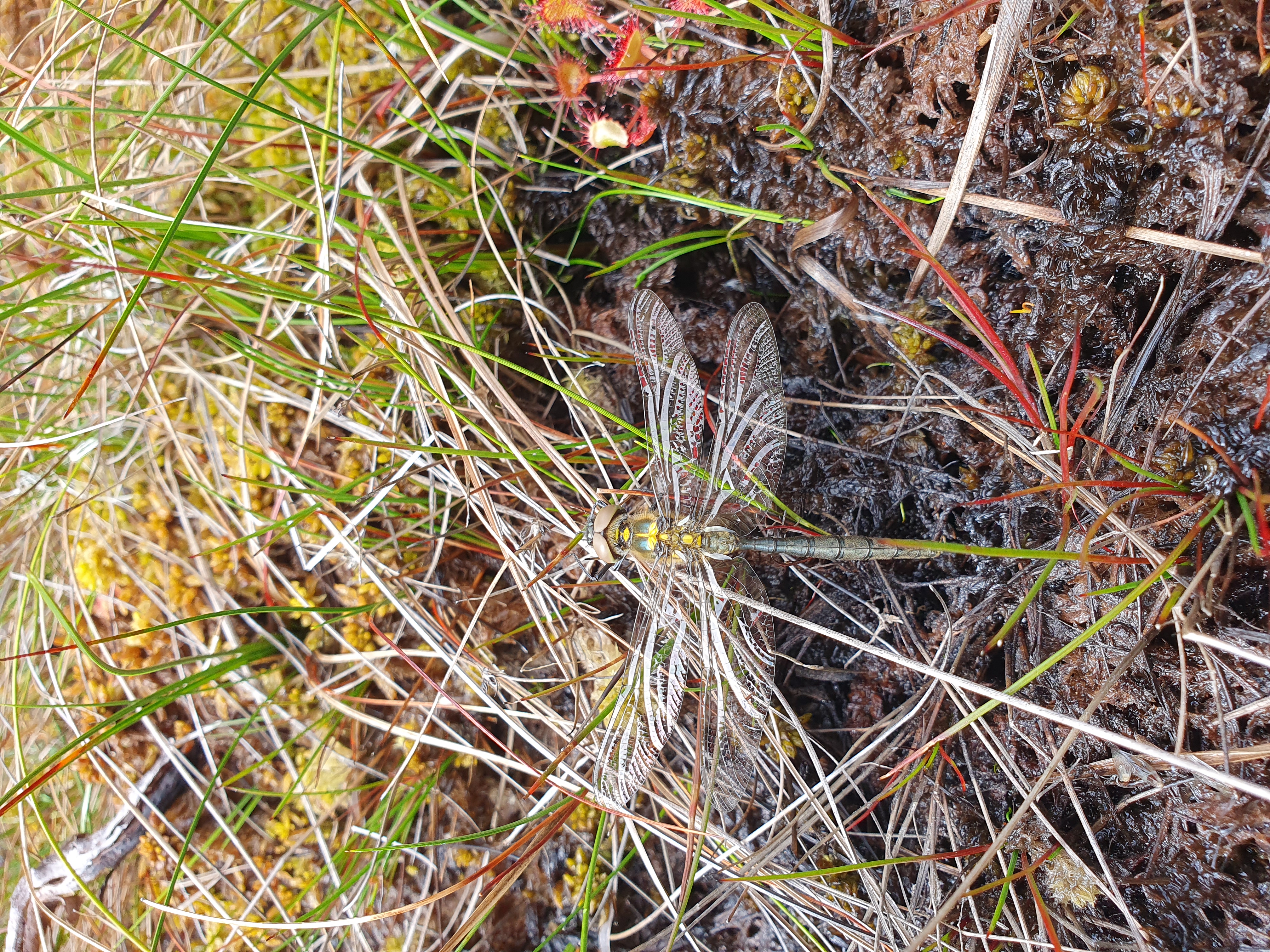 We've also regularly been visiting Conservation Corner and the Red Burn on Ben Nevis, where a section of the hillside has been used as a shortcut and eroded away. Jahama Highland Estates have installed some brilliant signs which make it clear which way the path goes, and the rangers have been chatting to visitors about the SSSI designation in the area and explaining why it's so important to stick to the main path. So, if you're heading up the Ben, be sure to say hello to the team, stick to the path, and take your litter home!
Safety Leaflets
On the topic of Ben Nevis, we have some fantastic safety leaflets back in stock. The rangers have done a great job at getting these out to 30 different local businesses recently, but if you'd like any to hand out to visitors, don't hesitate to get in touch!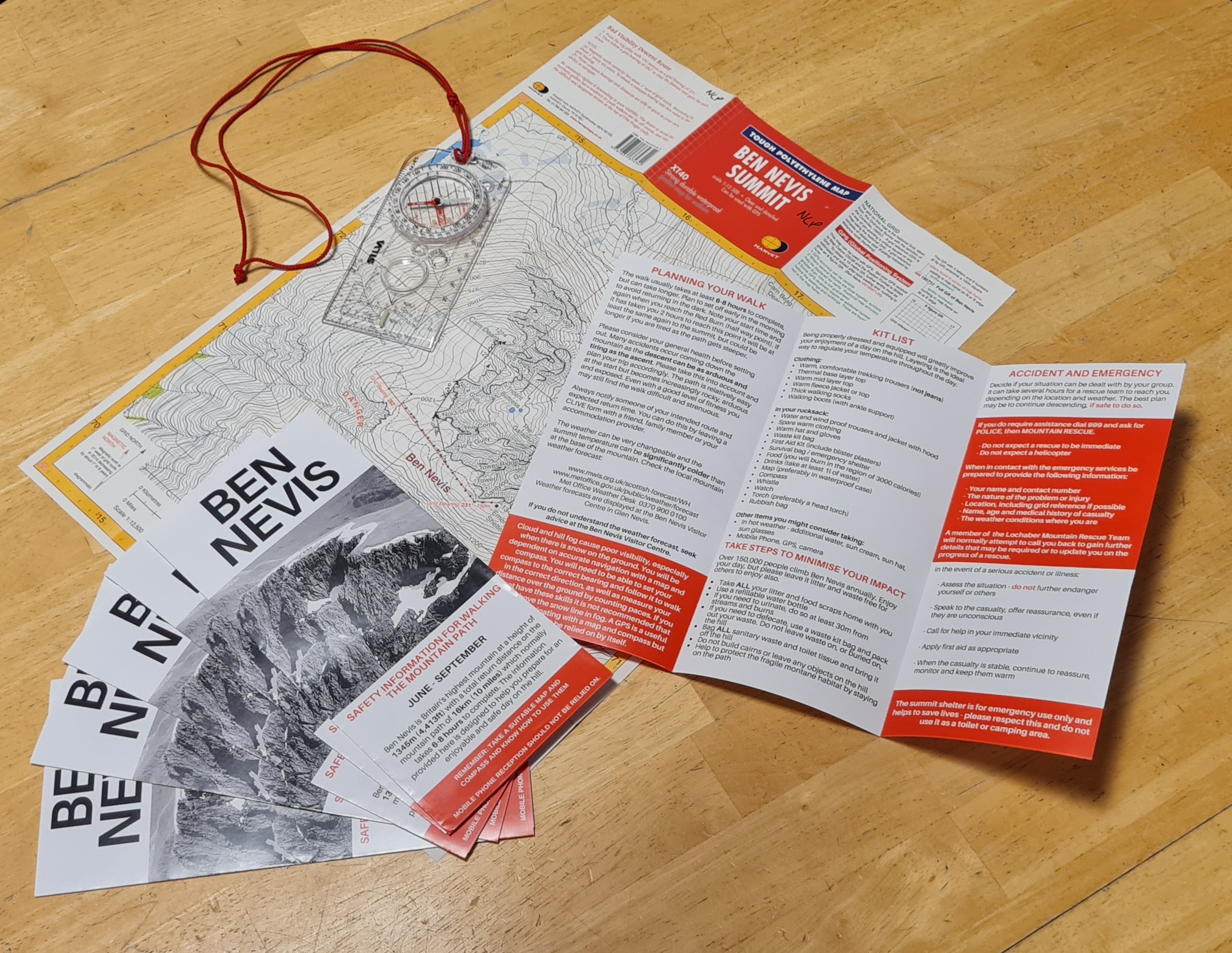 Our ranger team project is supported by NatureScot, through the Better Places Fund.